DISCOVER PARIS WITH A VINTAGE CITROEN TRACTION TOUR WITH OLDTIMERSPARIS.COM
Experiencing Paris with a vintage car tours? We've got you covered! Paris is an amazing city, full of hidden gems! Incredible monuments, little streets, bakeries and so much more! Discover all the treasures of the City of Lights with a vintage car tour of Paris by Citroen Traction!
Our Vintage Car Tours of Paris & Paris By Night Tours
EXPERIENCE PARIS IN A VERY UNIQUE WAY
Discover the Eiffel Tower, the Arc de Triomphe, the Champs-Elysées, but also less known places such as Place de la Contrescarpe, Place du Marché Sainte-Catherine with style! We always customize our tours according to what you already know and what you'd like to discover and will make it a fun and friendly moment!
BOOKING A TRACTION VINTAGE CAR TOUR? JUST EASY AS ABC!
We offer two tours, the 1hr Retro Paris Tour, which is a great introduction to the city, and the 2hr Secret Paris Tour, which is perfect if you come to Paris for the first time and wish to get your bearings here! You can check each tour below. We also believe that flexibility is important : no deposit or prepayment is required to book and the payment is simply to be made with cash at the end!
WHAT'S A CITROEN TRACTION AND WHY IS IT SO UNIQUE?
The Traction Avant, French for front-wheel drive, was designed by André Lefèbvre and Flaminio Bertoni in late 1933 / early 1934. Considered as a revolutionary car thanks to technical innovations created by Citroen engineers, it was very popular for its reliability and power on long distances. It has been used by the French Resistance and remained popular until the 50's
---
LOOKING FOR AN AMAZING VINTAGE EXPERIENCE IN PARIS IN A RETRO CAR?
Vintage car tours in Paris are an fun and easy way to get your bearings here! After, you'll know exactly where to come back! Our 1hr tour includes all the classic monuments, from the Eiffel Tower to the Champs-Elysees, and our 2hr tour will take you to the most charming local spots!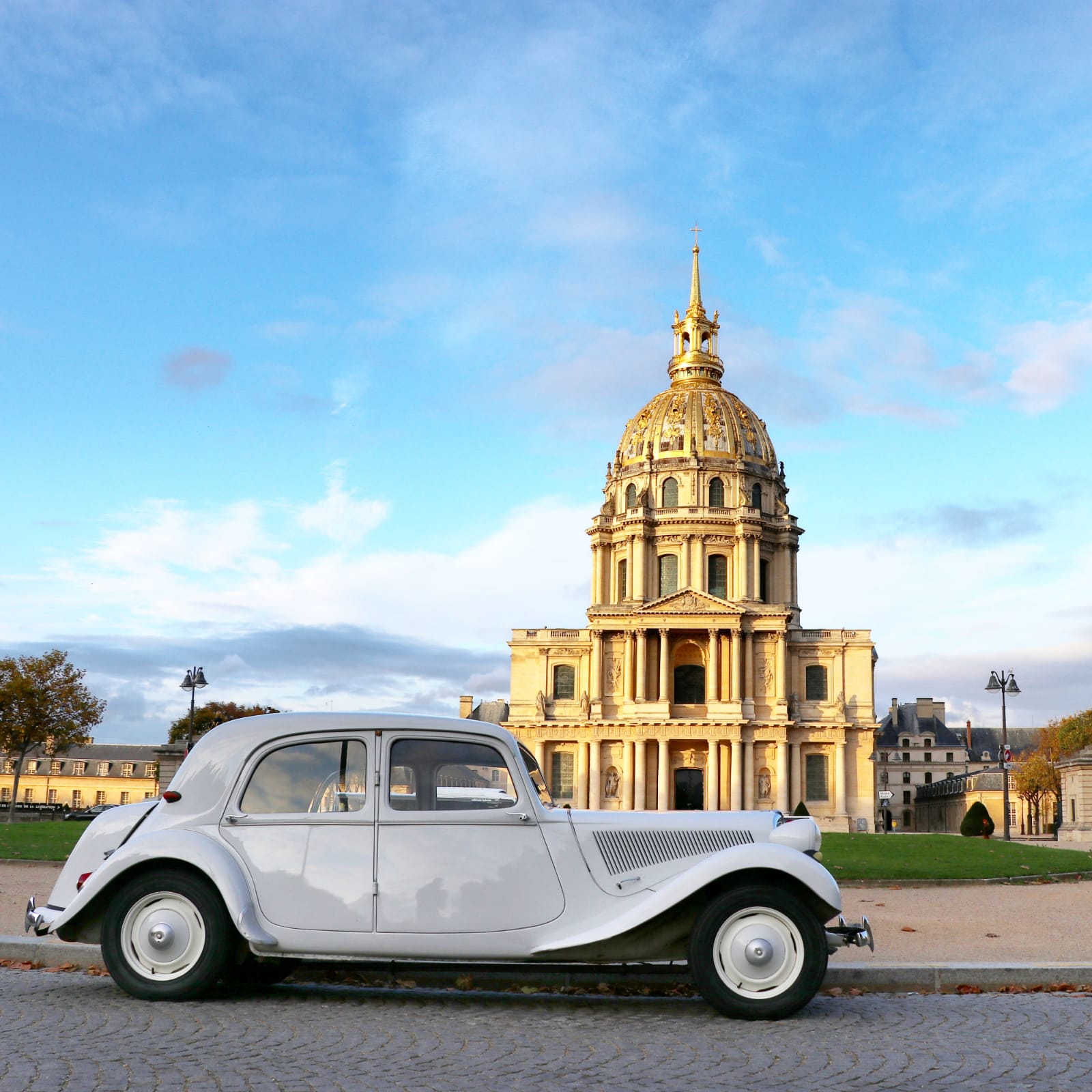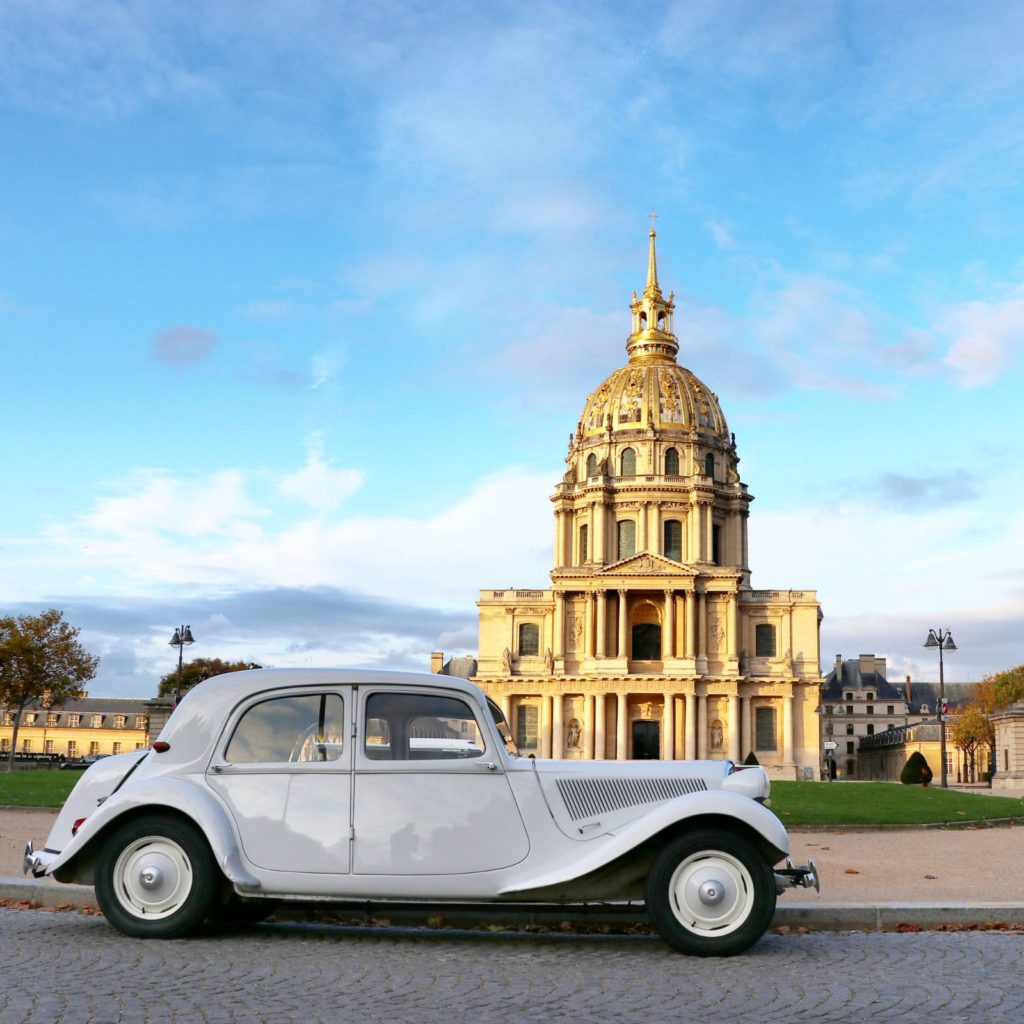 A question? Feel free to text us by SMS at +337 83 75 18 51
Or
We'll be very happy to answer all your questions:-)!